Whatsapp promised to deliver biometric security to Android users after its iOS users have enjoyed the feature for some and after a short period of beta testing, it's now available for everyone.
Back in February whatsApp for IOS added a screen lock feature when enabled, would make the app prompt you to authenticate using Touch ID every time you wanted to enter it. Now, many months later, the same thing has finally made it to Android, although at the moment the functionality is only part of the latest WhatsApp beta build.
WhatsApp 2.19.221 is available for beta testers, and if you have it you can go to Settings > Account > Privacy > Fingerprint lock to enable the new feature. After you turn it on, you'll need to use your fingerprint to authenticate every single time you want to launch the app. You can still answer calls if WhatsApp is locked. It's not entirely certain that if you have this version you'll see the new setting, as it might also be tied to a server-side switch.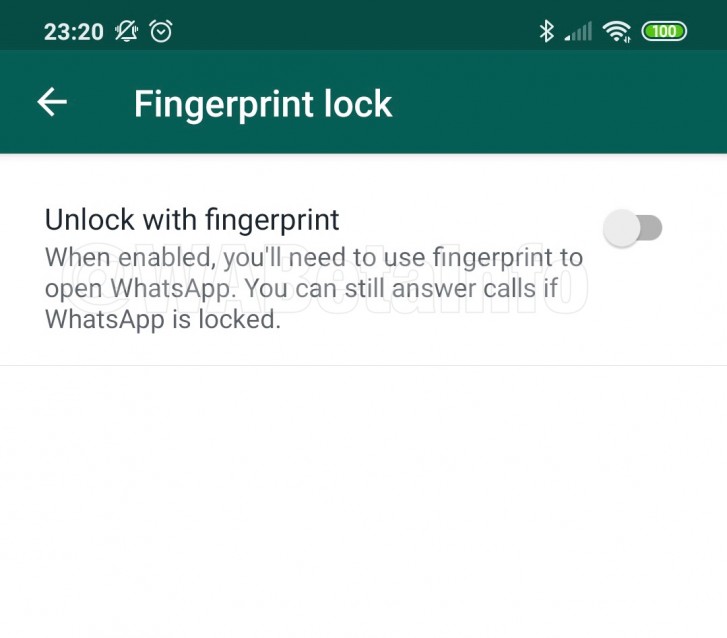 You can set a timer for the automatic lock – this can happen immediately, after 1 minute, or after 30 minutes. So if you choose anything but "immediately", you get a specific amount of time from your last use of WhatsApp during which the app stays 'unlocked' and won't require a fingerprint again. Finally, in the same section of Settings you also get a toggle for showing message contents and the sender in notifications. If you use the WhatsApp widget and enable Fingerprint Lock, the widget won't show anything, because the content is hidden by default.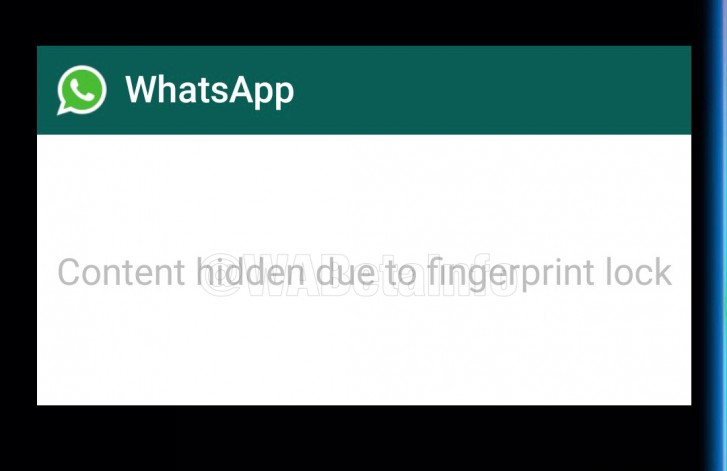 As WhatsApp is using official Android biometric authentication APIs, you can rest assured that your fingerprint data isn't sent to Facebook (its owner). Then again, that's pretty much to be expected, as that data resides on your handset alone in a secure element, not even Google has access to it.
It's unclear when this will make it to the stable version of WhatsApp, but hopefully it's going to be sooner rather than later. Android device owners have waited enough for this feature to make the jump from iOS.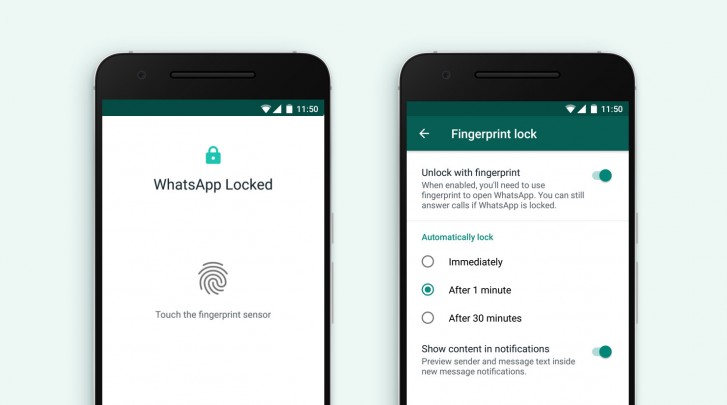 The latest version of Whatsapp allows you to lock your logs, conversations and the app itself with your enrolled fingerprint. You can do that in the Settings > Account > Privacy > Fingerprint lock after you've updated the app to the latest version, of course.
There's also an additional setting for lock timer, which is rather convenient because you probably don't want to unlock your conversations every single time you use the app.